All DL Team
MOST VALUABLE PLAYER
Kashem Miah, BearBall

---
THE "VIC" MOST INSPIRATIONAL AWARD
Leighton Kuet, SL Rebels

---
TOP DEFENSIVE PLAYER
Mike Kim, DB Wallbreakers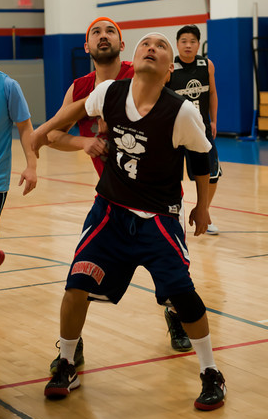 ---
FIRST TEAM ALL-DREAM LEAGUE
g Danny Chin, BearBall
g Kashem Miah, BearBall
f Karl Gusner, TSIVOS
f Eddie Wang, Stan Don't Shoot
c Sean Zhang, SL Rebels


---
SECOND TEAM ALL-DREAM LEAGUE
g Mike Kim, DB Wallbreakers
g Ian Yu, TSIVOS
f Quincy Tso, Stan Don't Shoot
f Young Yu, Thelonious Dunk
c Marco Palacios, TSIVOS


---
THIRD TEAM ALL-DREAM LEAGUE
g Mike Chin, BearBall
g James Choi, DB Wallbreakers
f Joo Yoon, Good News Bears
f Michael Palacios, TSIVOS
c Karl Ngok, Heroesssss

---
ALL-DEFENSIVE TEAM
g Danny Han, BearBall
g Mike Kim, DB Wallbreakers
f David Choi, Thelonious Dunk
f Victor Lin, TSIVOS
c Marco Palacios, TSIVOS


---
ROOKIE OF THE SEASON
Joo Yoon, Good News Bears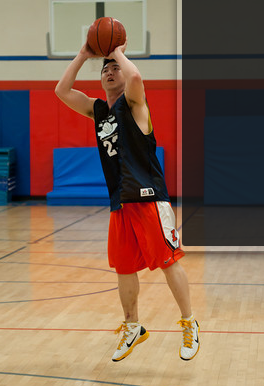 MOST VALUABLE PLAYER: With his second straight MVP, Kashem Miah cements himself in the annals of DL lore as one of the greatest of our generation. He led his team to another chip and he was the unquestioned leader the entire way averaging 23.8 ppg (1st AAA), 6.8 rpg (15th), 3.3 apg (7th), and 2.3 spg (4th). He shot 43.7% (13th) from the field, 44% (1st) from 3, and 88.1% (3rd) from the line. Crap - that's enough top 15 finishes to make any recording artist jealous. In fact, we wonder if Kash ever decided to veer off and record a single whether it would automatically sky-rocket into Billboard's Top 10? Probably, the guy is that good. And he handles it all with aplomb, never letting it get to his head, imprinting anything on his skin tattoo-wise, or boasting about it on Twitter. He quietly goes about his business season in and season out. And he's got a gorgeous girlfriend to boot. Kinda makes you sick, doesn't it?

VTC AWARD: He only played in one game all season and it was the final game of the regular season, but Leighton Kuet, without question, deserves the Vic Tai Cheng Most Inspirational Award this go around. Anyone who goes off to serve our country (in the case of LK, he joined the Air Force) in these trying times of war post 9/11, deserves a purple heart. LK captured the spirit of The Vic in a single game. Protecting our home of the free and land of the brave and coming back down to hang with our rec league for a minute when he can. Leighton Kuet, we salute you. Always and forever.

DEF P.O.S.: They don't have human cloning down yet, but Mike Kim sure does seem like he's everywhere, doesn't he? As a tweener, he led the league in rebounding at 9.3 per game and finished second in steals with 2.5 per outing. His hands may be quicker than his feet and his feet are pretty darn fast. He is as good on offense as he is on defense, but as an opposing player, there is nothing more scary than the bald eagle coming swooping in for a steal or carom and then taking it coast to coast on the other end for an easy deuce or dish. Defense creates offense and in the case of MK, there is no better D2O guy out there.

First Team

Pro pundits talked all the time about the South Beach Big 3 this past season and here, in our own yard, BearBall has their own version with Kash and 2 Chins. One of them, Danny Chin had another all-around awesome season. If you asked Miah to go without him, it's quite possible BearBall would be nothing more than a mediocre team. DC is no Pippen to KM's MJ. He's as good, and better in some areas of the game. In fact, he could have been awarded MVP as well, but came up 1 vote short if you want to know the truth. The numbers speak for themselves: 20.8 ppg (5th), 8.3 rpg (6th), 4.8 apg (1st), 2.0 spg (5th), 43.5 FG% (14th), 37.8 3-pt FG% (4th), 84.4% FT% (6th). In retrospect now, we want to talk to that one voter and ask why. Let the Danny Chin for MVP campaign start right now...Karl Gusner came with a reputation that preceded him in his first season in the DLNY. After lighting up the courts of the DL Bay Area for many years before he transplanted out East, the guess was he was going to be good. He did not disappoint in leading TSIVOS to a perfect regular season and then the chip game before coming up short against a hungrier, more focused, BearBall. He laid down 18.8 ppg (7th), 3.6 apg (4th), 50.9 FG% (1st), and 85.7 FT% (5th) each outing and had the best 'do to boot. We compared him to Joakim Noah at first, but upon further review, he shoots a whole heck of a lot better and doesn't rebound as well, so the comparisons end at the hair...Steady Eddie Wang was quietly brilliant once again, this time in an SDS uniform. One should call him the Silent Assassin as every game, he doesn't say anything, but when you check his stats, he's posted 21.7 ppg (3rd) and grabbed 8.4 rpg (4th) - good for a league leading 5 double doubles this season. His percentages across the board are all solid and rank in the Top 20. Quiet, unassuming, a killer on the court, and, surprisingly, sports a tattoo. Is he our Kevin Durant?...Unlike the real Yao, our Baby Yao, Sean Zhang got over his lower extremity injury and bounced back to 100% this season. He was the league's top pivot man, doing work each game at a clip of 11.6 ppg and 7.6 rpg for the SL Rebels. The Rebs were less than brilliant record wise this season, but SZ kept them in every game and when they made their little playoff run, SZ was a huge part of it. If he stays injury free and sprouts another foot suddenly, we know of this opening down in Houston he might be able fill....

Second Team

This league just has too many good guards. Mike Kim could easily be on the 1st team, but unfortunately, the game was invented so that 2 guards were in a starting 5. MK was DB's motor, averaging 21.1 ppg, 9.3 rpg, 3.4 apg, and 2.5 spg. He shot over 50% from the floor and he still has the best Slick Watts look going this side of Seattle...Ian Yu may have finished on the 1st team were it not for an injury that hampered him in the post-season that forced him to miss a game and then become essentially non-existent in the final. Still, Yu continued to mature as a player and posted 20.5 ppg, 6.5 rpg, 4.5 apg, and 1.8 spg this season to make his manly mark...Quincy Tso seems to be losing a step, or is it that he never had a step to begin with? Either way, his deceptive non-speed continues to baffle opponents. He deferred a lot to Steady Eddie this season, but he was still good enough to grab honours, averaging 11.7 ppg, 3.7 rpg, and 2.0 apg...Young Yu is a shooting guard trapped in a power foward's frame. He powered his way again to a nice season statistically: 15.3 ppg, 7.4 rpg, 2.9 apg, and 1.1 spg, but he'll be the first to tell you he'd give up all his points for more wins. Wink, wink...He seemed to get into less altercations with referees this season and for that alone, he deserves mention, but Marco Palacios was the ideal blue-collar worker on a team otherwise stock full of glamour boys, averaging 7.8 ppg, 7.8 rpg, 1.5 spg, and 2.5 bpg. Without his savvy ways, no way TSIVOS is perfect throughout the regular season.
 
Third Team

Mike Chin may be overshadowed by Kash and DC from a boxscore standpoint, but he stands down to nobody. Just like Bosh sometimes gets left out of the conversation when talking about the guys in Miami, you do so at your own peril. That very night, CB might drop 30 on ya. MC averaged 14.5 ppg, 4.3 rpg, 2.3 apg, and 1.9 spg in helping BearBall to another title. He was more accurate from the floor than Kash or DC and for us Fantasy fools, stuff like that is huge...James Choi is still James Choi. He was bullish in his ways, averaging 22.5 ppg, 5.3 rpg, 2.7 apg, and 1.9 spg, but he was bulky in his shot selection too, which led to his pedestrian 33.3 FG%. He kind of had to be with this DB team, but we're not used to him with such the green light...Joo Yoon's mark speaks for himself down below as the Rook of the Season...Like father, like son. Michael Palacios gets his first honour roll call, joining dad to make 2 Palacioses on the All-DL team this season. Palacios Jr. was very good in his own right, averaging 11.6 ppg, 4.7 rpg, 2.1 apg, and 1.9 spg. A boy amongst men, he's going to be scary good in a few more years...Karl Ngok was the most consistent thing about the Heroesssss this season. He showed up to the most games and he put in work, averaging 7.6 ppg, 8.4 rpg, and 2.4 apg. A journeyman his entire career, if Ngok got some sort of consistency around him where season to season, he knew who he was playing with, those numbers might still be relatively the same, but his win total would increase.

All-Defensive

Danny Han used to be a lock for Defensive Player of the Season. Now he's just a lock for 1st team. He's still pesky - averaged 2.4 spg, but this season he didn't have that magnetic Deion Sanders I'm going to intercept every ball feel. That said, he can lead our press anytime...David Choi is a remarkable athlete. We dare say he has the highest vertical in the league. He led his team in blocks as a guard and he undoubtedly lost the most skin, diving for loose balls like they were going out of style. DC is the kind of guy who plays defense with reckless abandon. You want that on your side...Slim Jim Victor Lin walked onto the TSIVOS team as if he'd been there before and proceeded to average a team best 8.0 rpg and finished 2nd on the squad in blocks. His wingspan ain't ever gonna change and that means he's going to always be able to cover a lot of ground on defense. That also means a heavy likelihood, he'll be a staple on this list for seasons to come...Lin's mate Marco Palacios helped to form a formidable frontline for OS on D. MP grabs boards and blocks shots with the best of them. You know what they say: Defense wins championships. That may not have happened this season for them, but Defense almost wins championships too, so it's close enough to count.

Rookie of the Season

Some might debate that Karl Gusner should have won this category, but we left him off the ballot as he is a long time DL veteran off the West Coast. He was new around here, but that's like Julius Erving going from the ABA to the NBA and then calling him the Rookie of the Year after having played 6 years in the ABA already. Something fishy about it. We want total first timers, and for that, no newbie was better this season than GNB's Joo Yoon. In an otherwise forgettable season, JYP (the P for player, the moniker as a nod to the big-time producer that Yoon is as well on the court) averaged a memorable 17.3 ppg, 7.4 rpg, 3.4 apg, and 1.9 spg. We kept saying during the season that GNB had a different feel than they traditionally have in the past despite the same bottom-dwelling record. That was in large part due to JYP who kept them in it all season. GNB has finally found a legit building block. Can they add pieces around him now to take it to the next level? Sung-Mo Cho, it's up to you to help.