The NL Playoffs are coming at ya fast and there's so much excitement and anticipation that there was no way that I could figure out how it was gonna end up. So I called a couple of friends and got them all in a room so we could settle this mess we call the Playoffs. Actually, you may know some of them: actor Al Pacino, NBA legends Hubie Brown and Bill Walton, singer Madonna, and comedian Jerry Seinfeld. Unbeknownst to many, they are big fans of the DL and especially the NL. I asked them a few questions regarding this season's playoffs and here's what they thought.

Khom Wie: Hello, everyone. Thank you all for taking time out of your busy schedules to help me figure out the Dream League NL Playoff picture. At first glance it seems like a pretty top heavy division, but I think we are in for some surprises. Let's start first with this: who do you think are the favorites to win it all and why?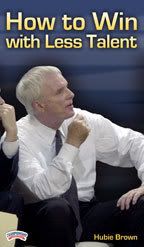 Old school cool - HB.


Hubie Brown: No question the Homecrest Cruisers. Let's say you're coach Robert Lee. First of all, you're the only coach in the League! The rest of the teams have players coaching each other. Now, that may have worked when I was playing, but, please, that's not working in the NL, let me tell you.

OK, so you're Lee and you have the NL's leading scorer in CB Liu and the luxury of two bangers down low, in George Chan and Tony Hu.

Bill Walton: Throw it down, big man! Just throw it down!!!

HB: Uh, OK, so you have those guys and add to that a supporting cast led by Mika Ohiorhenuan, who can kill you in so many ways. I mean, you're Mika - I'm not even gonna try to pronounce his last name here - and you're about 6'2", you can shoot the jumper out to about 18 feet with consistency, you can run the break and crash the boards, you can guard all 5 players on the court, and you have great court vision. I mean, this guy is just a great player. And the Cruisers are a great team.

Al Pacino: Whoa, whoa, whoa! Let's slow down there, Hubie! What about these, uh, what do you call 'em, Renegades! They're fast, you see! They can run and shoot the, uh… ball! And they have that kid [Pete] Prassos! Man, that boy reminds me of Chris O'Donnell! HOO HA!!! They can both shoot the rock, let me tell ya!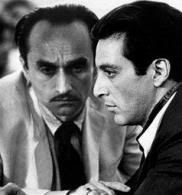 The...uh...Renegades!


Madonna: They used to say I was a renegade. That was before I got married, turned British, and started adopting African babies. Wait, Asian countries have a lot kids up for adoption, right? Can you help me find one?

Jerry Seinfeld: What is the deal with Tri-State InvAsian? First of all, do they even have anyone on that team from Connecticut? And if you only have two states represented, isn't it dishonest to call yourselves "Tri-State"? And, really, can you start an invasion with just 7-8 guys? I guess I could just go invade Poland right now. I'll just grab a few friends and take a flight there and announce it: "Hi, I'm Jerry, and I'm invading your country. Oh, and since I brought Khom Wie along, it's now an invAsian. Have a nice day."

KW: So what I'm hearing is that the favorite is definitely the Cruisers, but the Renegades aren't far behind and Tri-State may be a sleeper.

BW: Hold on there, Khom. Let's not forget about Da Bien. They are the greatest team of all time! Even with Shawn De Los Reyes, the greatest player of all time, hurt, this team can get on a roll. Kenny Yu is unstoppable and Virgilio Borbo is the greatest three-point shooter on the planet! Throw it down, little man!!! Throw it down!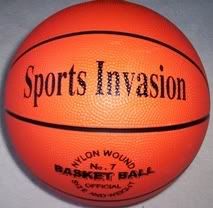 Let's invade Poland.


Madonna: Ooh! I would like to adopt a Borbo.

KW: How do you feel about Gen X and M&A 101?

JS: What's the deal with Brandon Chock's arms? Have you ever noticed that they are in a perfect 90 degree angle when he runs? Is it always like that? When he's eating and sleeping, does that arm stay at that angle? Because, I'm telling you right now, if that's the case, we are never going out to dinner.

HB: OK, you are an average Dream League fan and you're looking at the NL standings and you see the clear favorite in the Cruisers. You have a couple of teams that you know are contenders, like the Renegades and Da Bien, possibly Tri-State. Then you see these two teams, Gen X and M&A, and you think, can these teams win it all? And, frankly, it's going to be hard for them. They lack the one thing that great teams have: consistency.

BW: Come on, Hubie! Gen X has Brandon Chock, the best big man in the League! Throw it down, big man!!! And if Danny Wang gets to the point where he's comfortable taking it to the HOLE, this team is dangerous!!!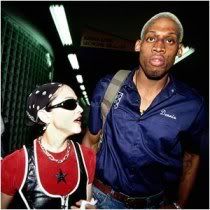 Where can I get a Borbo, not a Dumbo?


AP: WHA?! What did I hear you say, my frien?! This team is not going anywhere past the second round. You know why? I'll tell you why. They're losing their defense, Paul Ohshima. I heard they're losing him to Las Vegas and Hawaii and then Japan. And that Wang fella and Dennis Yang - yeah the Wang Yang boys - they don't know how to play together, you know? If I were Robert Schopen, I would maybe "Fredo" one of them, but hey, what do I know? HOO HA!!!

KW: Do you think there are any real sleepers out there in the bottom tier of the standings?

HB: Now, that's a great question, Khom. So you're a lay person, just perusing the standings and you look at Ghee Unit and see that they're 2-8 right now, at the bottom of the board. So you don't think twice and figure that they're done come playoff time. But here's what you don't know. You don't know that they won the title last season. You don't know that they lost three significant pieces from that championship squad, namely the best low-post player in the League, Mo Ghumman; Nik Nayak, their heart and soul and the guy who made the shot heard around the world to win the crown; and Usama Nausradeen, the heady point guard that made your team run. You don't know that Vic Bhartiya, possibly the most physically gifted player in the League, has been bothered by ankle and back injuries throughout the season. And you don't know that Ghee has been shifting a lot of new faces in and out, which makes developing chemistry a difficult proposition.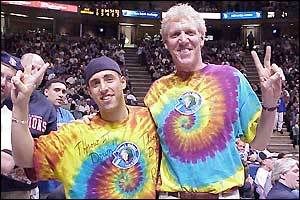 I heart Borbo!


Now, let's say you're Ghee Unit. You're big with Arif Ansari and Bharitya inside. You're athletic with Punit Menda and you can shoot, with Amir Chima, Rock Reddy and Nazar Khan. When Mo Hoque is as dynamic as he was last season, you can hang with the best teams in this League. When you play defense and play patient offense, you can beat these teams. But it's a matter of execution at this level. Definitely, they are my sleeper pick. I wouldn't be surprised if they lose in the first round or if they make it to the championships.

JS: What's the deal with Rock Reddy? Shouldn't his name be Reddy Rock? And have you ever noticed that there is no city called Funkytown? Where do these Ballers really come from?

BW: The Philosokicks' record was HORRIBLE and the Funkytown Ballers record was just as TERRIBLE!!! Even with Yoshi Kagitomi, the best player in the UNIVERSE - THROW IT DOWN!!! - they couldn't get anything going.

Madonna: Ooh, but Manho Chow and Sato Nakajima are so cute. Can I adopt them?

AP: Yo, Madonna, do you wanna adopt my little friend?! HOO HA!!!

KW: OK, I think that's enough.

Khom's Playoff Predictions:

Seedings look like this:

1) Homecrest Cruisers*
2) Renegades*
3) Tri-State InvAsian*
4) Da Bien*
5) M&A 101*
6) Gen X*
7) Philosokicks
8) Ghee Unit
9) Funkytown Ballers

* Double elimination status

Play-in Game:

(8) Ghee Unit over (9) Funkytown Ballers

First Round:

(8) Ghee Unit over (1) Homecrest Cruisers
(2) Renegades over (7) Philosokicks
(3) Tri-State InvAsian over (6) Gen X
(4) Da Bien over (5) M&A 101